40.94 X 9.45 X 8.31 Inches
DV888 Cordless vacuum cleaner, LED electric brush head, slit nozzle, 2-in-1 anti-dust brush, charging adapter, wall mounting accessory, user manual (may not support Chinese)etc. 12-month Warranty and 24 hrs technical support.
 Deenkee 4 in 1 cordless stick vacuum is designed for efficiently cleaning dirt/debris/hair embedded in low-med pile carpet, from keyboard to car seat ; the strong suction can remove fine dust on hard floors like hardwood.
Strong Suction: with a 200W brushless motor , offers 1800Pa of ultra-powerful suction.
FLEXIBLE AND LED BRUSH HEAD
The brush head of this cordless vacuum is flexible at bothdirection and 180+90 degrees . Full flexible to ease your wrist.Equipped with a full-size LED floor brush lamp, it is much easier tofind and reach the dust,food residue,pet hair, etc.
Equipped with an extra filter for alternation. And 4x filtration system can lock 99.99% of microscopic dust. The whole dustbin is detachable and washable. Make sure the filter is completely dry before installation.
Built-in a 6x2200mAh large-capacity lithium-ion battery for 4.5 hours of full charge, and last long enough for cleaning the whole house. Adapter is integrated with the wall mount, which is convenient for charging and storage.
This vacuum has 0.55L large capacity dust cup without leakage, which is sufficient for several room and car cleanings. Just hold the handle with one hand and tap the red button to empty debris without smearing your hands.
Wet-dry Mopping,Vacuum, Sweep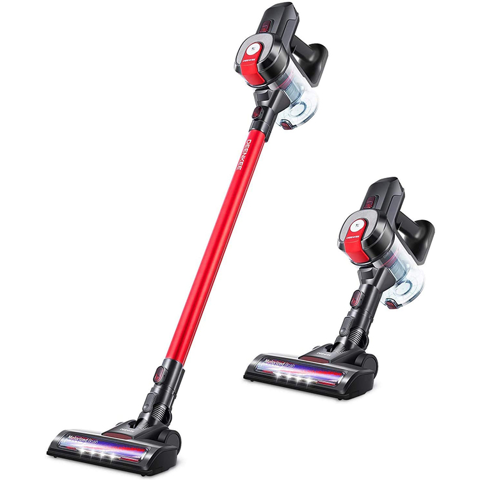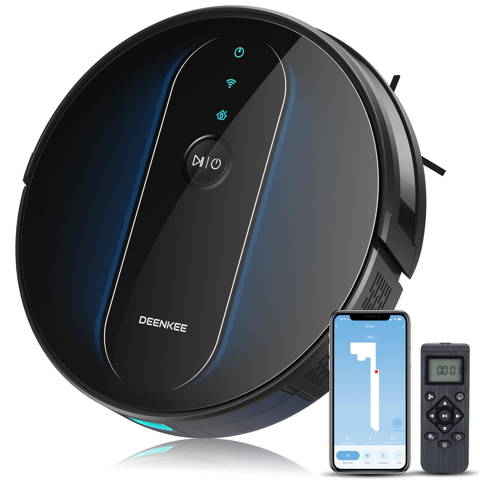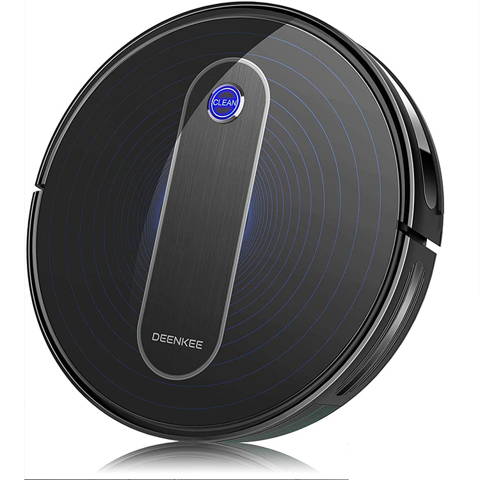 Wet-dry Mopping,Vacuum, Sweep


Fast, Free Shipping For Worldwide


We serve at the same speed as an airplane
24/7 Professional Customer Service